This year, so many families all around have been knocked down – financially, spiritually, relationally. And it can be hard to get back up … unless you have a voice to Speak Life into your situation, right when you need it most.
That's why we are asking for your help today to meet the $3,000 end-of-year funding need, to continue to Speak Life into your family, friends, neighbours and community across our city, our region and beyond.
Your tax-deductible gift today will help turn more eyes to the life of Jesus, change more hearts, give more encouragement to those who need it … and speak more life into your family, friends and neighbours.
Now that's a gift worth giving!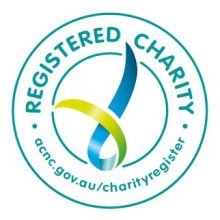 1035FM Orange is a trading name of Canobolas Christian Broadcasters Incorporated in Australia; ABN: 49451494925.
All donations to 1035FM Orangeover $2 are tax-deductible and are in Australian Dollars.